Counselling and Psychotherapy in Central Liverpool
Hello and welcome!
My name is Lorena Rivero the Beer and I am fully qualified counsellor and psychotherapist based in central Liverpool.
If you are looking at my page you are probably looking for ways of dealing with personal issues and/or seeking change within your self. As a counsellor and psychotherapist I am committed to creating and maintaining a confidential space where you can safely explore what ever brings you to therapy; a space to enable you to understand yourself better, deal with emotional issues and set in motion the path towards creating the changes you want.
"The curious paradox is that when I accept myself just as I am, then I can change."

There are many reasons why someone will seek counselling and psychotherapy and many ways that counselling and psychotherapy can help. I am experienced in helping clients who have experienced difficulties with :
Identity and self image

Stress/anger/frustration

Trauma and PTSD

Self confidence

Cross-cultural issues

Self harm

Relationships

Panic Attacks

Anxiety

Bereavement

Depression



I work with individuals from the general public, young adults and university students. We will meet in a quiet and calming room in the centre of Liverpool. On this website you should find the basic information about me and my work but feel free to phone or email me with any further questions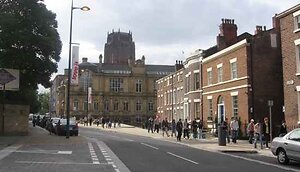 As a counsellor and psychotherapist based in Hope street, Liverpool, my city centre practice is very accessible from most businesses and universities and within walking distance from Liverpool Lime Street and Central station.